HEADINGLEY NETWORK, the community association for central Headingley, is campaigning for a council for Headingley. We have held two public meetings in the last year, the first to explore the idea of whether a campaign would be popular with residents of Headingley, the second to launch the campaign. In both cases there was an impressive turnout (over 100 at the second one) and we were impressed with the enthusiasm of people for this idea.

The process of setting up a council requires us to collect the signatures of at least 10% of the voting population first. This is the stage we are at now, and we would appreciate the help of all the community-minded organisations in bringing this campaign and the petition to the notice of their members.

The only contentious aspect of the plan so far has been the issue of boundaries.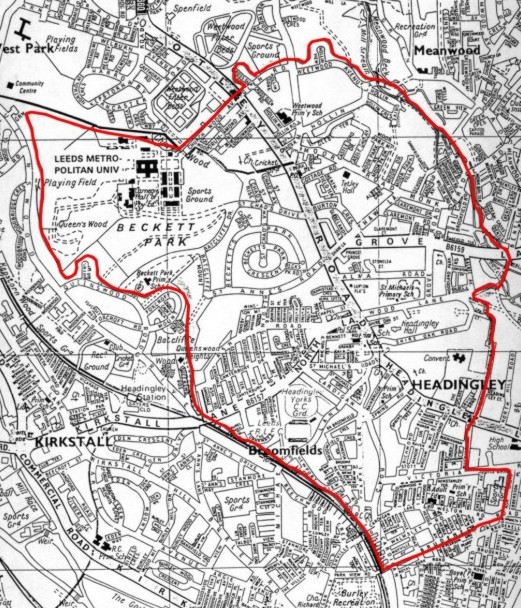 The above map shows the proposed boundary for the new Headingley Council (click on it to get a larger view). There are certain issues we had to take into account in deciding where the boundary would be. The first was that we should avoid having more than 20 000 voters within the boundary and the second was that we should, wherever possible, follow existing polling district boundaries. The result is a compromise that will not please everyone. However, we feel that those just outside the boundary will benefit from the improvements in central Headingley that the council will be enabled to provide.
This initiative comes from a non-party-political community association whose main concern is for the improvement of Headingley as a place for all to live in. We do not imagine that the council will solve all our problems, but we see it as a positive benefit for the community and a forum where people can feel a little more in control of their environment.
More details are given in the following pages:
A petition to print out, obtain signatures and return to the address given.