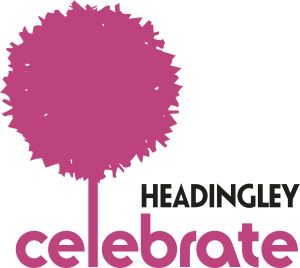 the 4th Annual Community Festival in Headingley
September 11th and 12th 2004
Programme of Events | Pictures
Centred around a weekend in early September, this festival brings together members of a community often seen as beleaguered, to celebrate the diversity and strengths of the population, and to provide opportunities for residents to enjoy each others' company in a variety of social situations.

What started as a money-raiser to pay a court fine has now become the expression of a community's survival and a much anticipated pleasant end to summer activities.

Now bigger and better than ever, there are events for all ages and tastes: History walks around Headingley; Cream Teas and stalls; Youth Bands; a Family Ceilidh; Classical Music Concerts and possibly the last Barbeque of the season. There is also a series of exciting events in Headingley Library, details of which are available from the library itself.

Headingley Network, the organisation behind the festival, is delighted that so many residents, particularly but not exclusively from the long-term community, are not only willing, but positively keen, to organise and/or attend the different events. Chair, Lesley Jeffries, said "We hear a lot about the negatives in Headingley, but this is one of the joyful moments in the calendar, that people are beginning to look forward to from year to year. We are determined to keep the festival local and relevant. It is there for the benefit of people who have a lot to put up with during the rest of the year, and it seems to be working."

Anyone who wants further information can phone Lesley on 0113 2741011.